We all know who Michael Phelps is, but can you name another Olympic gold medalist in swimming? What about some women gold winners? Chances are you, and most people, can't come up with the top 5, so here we are trying to spread the word about these great athletes and their amazing performance.
Men
Phelps is obviously at the top of the list with 23 gold medals, 3 silver and 2 bronze, being way above the second place occupied by Mark Spitz with only 9 gold medals, 1 silver and 1 bronze. Spitz is a veteran swimmer who won his gold during the 1968 and 1972 Summer Olympics.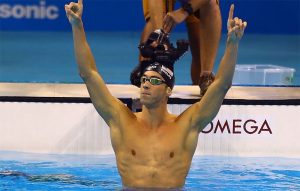 Still, Phelps is by far the most prolific Olympic swimmer and we have the numbers to prove it. During the 2008 Olympics, the press questioned him about the possibility of taking performance-enhancing drugs but he passed all nine tests plus he signed up for Project Believe where US Olympians can voluntarily submit to drug tests in addition to the mandatory examinations.
Next in line, we have Matt Biondi after Spitz with 8 gold medals, Ryan Lochte with 6 and Gary Hall Jr. with 5. Spitz and Biondi have a total of 11 Olympic medals each, while Lochte actually has one more. The list is mainly dominated by US swimmers, with Ian Thorpe from Australia coming 6th (5 gold, 3 silver and 1 bronze). Hall brought 9 medals to the US and Thorpe only 9 to Australia.
Women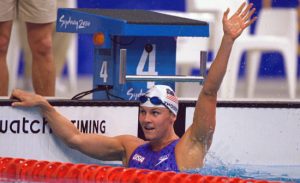 The US dominates the top once again, but its presence is not as prominent as in the male swimmer's list. Jenny Thompson has the lead with 8 gold medals, 3 silver and 1 bronze. Thompson acquired the gold in 1992, 1996, 2000 and 2004. She began swimming at the age of 7 and represented Stanford University in college.
Apart from her swimming career, she has actually obtained a medical degree in 2006 from the Columbia University College of Physicians and Surgeons, completing a residency in anesthesiology in Boston.
Thompson is followed by Kristin Otto from Germany. However, the second place is shared between Otto and Amy Van Dyken with a total of 6 medals each, all of them gold.
The 3rd place is also occupied by two women: Krisztina Egerszegi from Hungary and Dana Vollmer from the US with 5 gold medals, 1 silver and 1 bronze. The next 3 spots belong to US swimmers. The 4th place goes to Katie Ledecky with 5 gold and 1 silver.
The 5th is occupied by Missy Franklin, who is one spot behind even though she has the same number of gold and total medals as Ledecky. This happens because Franklin has 1 bronze which is lower than her opponent's silver.